Western nations are set to impose severe sanctions on Russia after it launched an invasion of Ukraine.
The measures are designed to hurt Russia and force President Vladimir Putin to pull back from military action.
What is a sanction?
A sanction is a penalty imposed by one country against another, often in order to stop it acting aggressively or breaking international law.
Sanctions are often designed to hurt a country's economy, or the finances of individual citizens such as leading politicians. They can include travel bans and arms embargoes.
They are among the toughest measures nations can use, short of going to war.
What sanctions are Western nations imposing?
European Commission Chief Ursula von der Leyen says the EU will be considering "a package of massive and targeted sanctions" to block Russia's access to technology and financial markets.
The UK will also be announcing new sanctions later today.
The US, UK, EU and others had already imposed limited sanctions on Russia for recognising the independence of two breakaway republics in east Ukraine.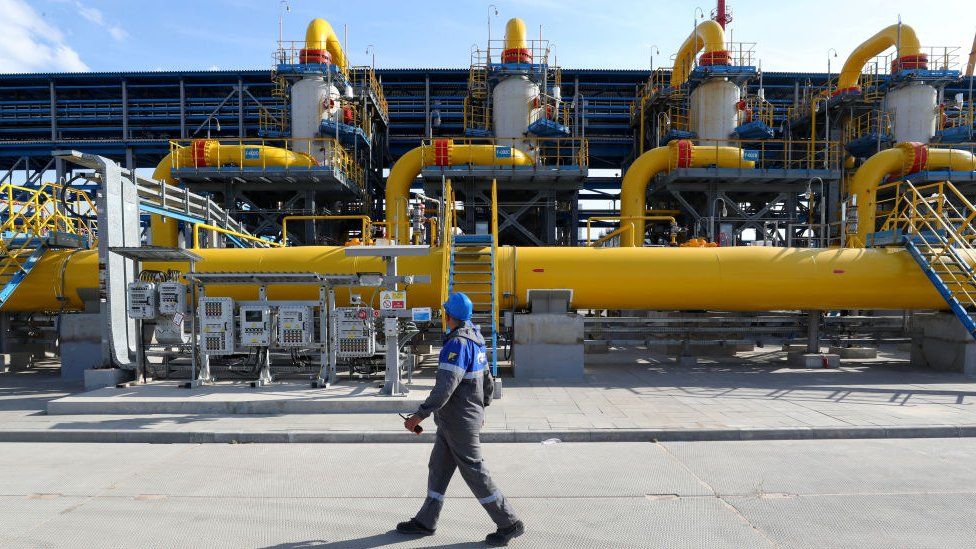 The measures targeted Russian banks and individuals, and took steps to cut Russia out of Western financial markets.
US sanctions announced on Tuesday aimed to hurt Russia's ability to finance its military efforts:
German chancellor Olaf Scholz put on hold permission for the Nord Stream 2 gas pipeline from Russia to Germany to open.
UK ready to escalate Russia sanctions, says Truss
What other sanctions could Russia face now?
Western nations are lining up further, much harsher sanctions against Russia. Here are some of the options.
Excluding Russia from Swift
One measure would be to exclude Russia from the global financial messaging service Swift.
It is a banking system that allows quick transactions between accounts in different countries and is used by thousands of financial institutions worldwide.
Banning Russia from Swift would make it more difficult for Russia to be paid for oil and gas exports, which are in dollars.
But it could then stop those exports – harming Western European consumers and businesses.
The US is also thought to be concerned about harming the credibility of the Swift system and undermining confidence in the US as leader of the world financial system.
The White House has said it is unlikely to do this as an immediate response to an invasion.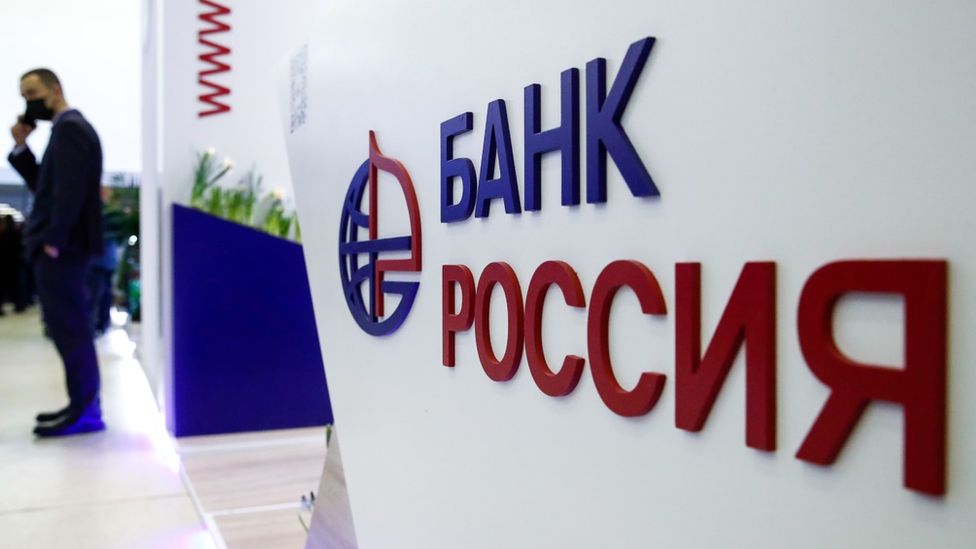 Banning Russia from using the US dollar
The US could ban Russia from financial transactions involving US dollars. Any Western firm that allowed a Russian institution to deal in dollars would face penalties.
This could have a huge impact on Russia's economy as most of its oil and gas sales are settled in dollars. It could cripple Russia's foreign trade in other sectors.
On the other hand, Russia's oil and gas exports would slump, and that would affect European countries which are dependent on Russian gas.
Blocking banks
The US could blacklist Russian banks, making it almost impossible for them to conduct international transactions.
Moscow would have to bail out the banks and do what it could to avoid inflation rising and incomes falling.
However, this would hurt western investors with money in those banks.
Besides, Russia has reserves of over $630bn (£464bn) in its central bank to guard against such economic shocks.
Blocking the export of hi-tech materials to Russia
The West could restrict the export of key hi-tech commodities to Russia.
The US, for example, could stop companies selling goods such as semiconductor microchips. These are used in everything from cars to smartphones.
This would affect not just Russia's defence and aerospace sectors, but whole swathes of its economy, although it would also hurt Western companies that sell the technology.
Energy restrictions
Russia's economy is hugely dependent on selling gas and oil overseas and Western nations could refuse to buy oil and gas from the big Russian energy giants such as Gazprom or Rosneft.
Again, however, this could bring higher gas prices and fuel shortages to Europe. Germany, for example, relies on Russia for one-third of its gas supplies.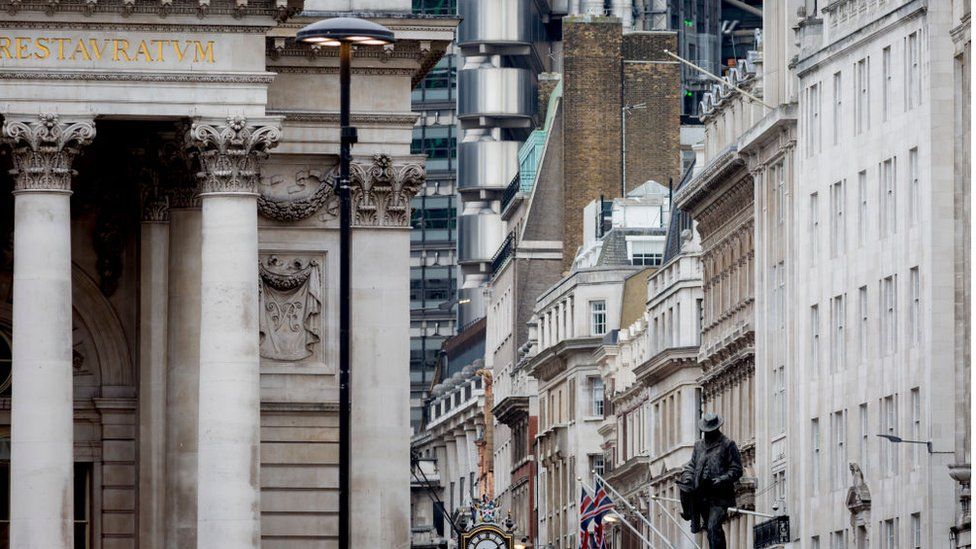 Limiting Russian access to London's financial institutions
Such is the scale of Russian money in banks and property in the UK that the capital has been dubbed "Londongrad".
The UK government claims it is tackling this problem with "unexplained wealth orders", which require people to say where their cash has come from.
But only a handful of these orders have ever been used.