A clinical trial began this week to find out whether a third dose of vaccine will provide people with better protection against the Covid-19 virus, and to gather evidence on how different vaccines work together. Dr John Wright of Bradford Royal Infirmary, explains how the trial will work, and speaks to some of the volunteers.
As the unstoppable NHS Vaccine Express hurtles onwards past the 40 million passenger mark, the destination – full adult coverage – can be glimpsed on the horizon. But already we are preparing for the next phase of our journey, by investigating how best to keep people protected in a world where Covid is ever present.
Last week Bradford recruited the world's first participant to a new study that will help find the answers. My colleague, Prof Alex Brown, stepped up to receive the first dose having spent the last year leading from the front on the Covid wards, and fighting a long and brutal battle with the virus himself.
Some vaccines, such as the hepatitis vaccine, work for life. Others such as polio or tetanus need regular boosters to maintain our immunity. In the case of influenza, vaccines are developed every autumn to protect against the latest three of four flu virus strains that are forecast to be dominant over the winter season.
Covid has been with us for such a short time that we are still learning how long our immunity lasts after infection – and after vaccination.
It seems highly likely that, as with flu jabs, we will need boosters of the Covid vaccine every year to protect against winter surges and to protect against new variants. What we don't know is which vaccine will provide the best protection.
We are blessed with multiple vaccine choices after a remarkable year of discovery, and the trial will test seven different options including the AstraZeneca, Pfizer, Novavax and Janssen vaccines, some of which will be administered at half-dose.
"People seem to think that the end of lockdown is the end, but it's not, you need to have top ups and constant monitoring," says Prof Brown. "In the end it will be endemic rather than pandemic."
He notes that patients being treated for Covid in hospital now have been offered the vaccine and have chosen not to take it.
"The vaccines are the way out of this. We need to establish this as part of normality," he says.
Leading the trial in Bradford is Prof Dinesh Saralaya, who points out that it should show us how different Covid vaccines work with one another.
"Participants will be given a different vaccine to the one they have been given already," he says, "and by mixing them in this way we will find out which combinations are the most effective to give us continued protection against this deadly virus."

Front-line diary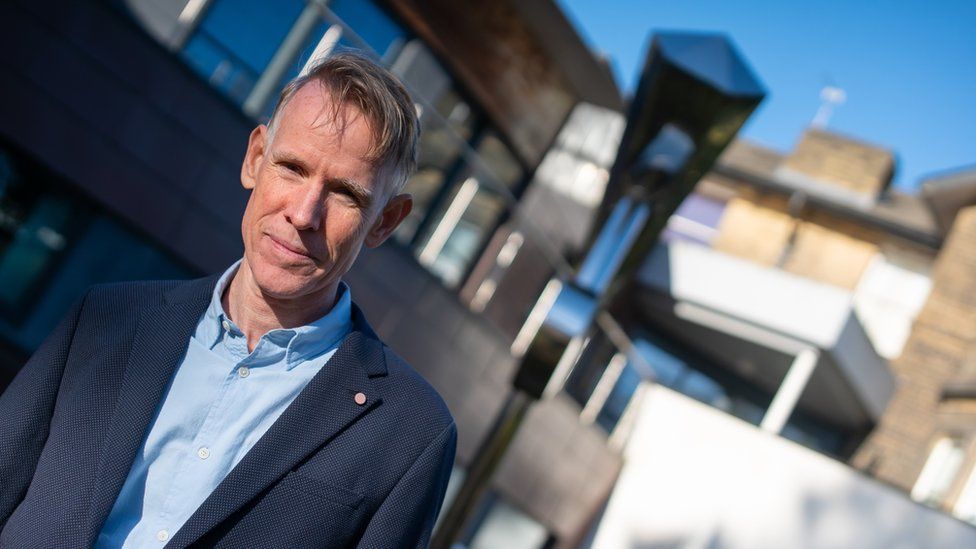 Prof John Wright, a doctor and epidemiologist, is head of the Bradford Institute for Health Research, and a veteran of cholera, HIV and Ebola epidemics in sub-Saharan Africa. He is writing this diary for BBC News and recording from the hospital wards for BBC Radio.

On Friday I joined the Bradford Institute of Health Research team to recruit volunteers in the trial clinic and I was struck again, as I was in the original vaccine trials, by the altruism of the volunteers. Their bravery and dedication is humbling.
Joyce Binks, an 82-year-old retired dinner lady, was one of them and she came despite having lost her husband just three weeks ago. She had no hesitation in volunteering, despite the risks.
"I've had throat cancer and I've been cured of it, and I think that people have had to volunteer for cures for all sorts of diseases," she told me. "At my age I've had a life, and I think about the young ones who suffer. Someone has to volunteer and help the doctors and nurses."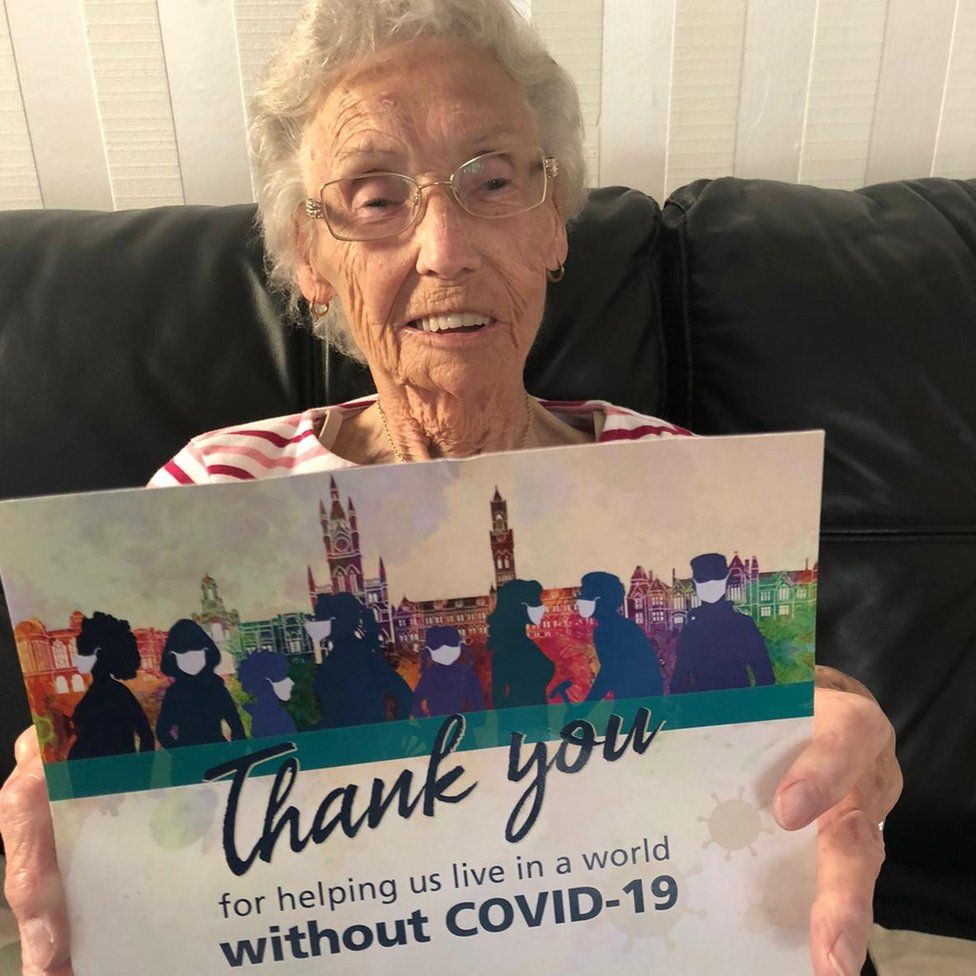 Jamilla Hussain, a palliative care doctor at Bradford Royal Infirmary who has experienced the heartache of caring for dying patients during the pandemic, was also one of the first to step forward for a trial that will prevent future deaths.
She says that patients in the hospice where she works often had untypical symptoms with Covid and were dying very quickly, often alone, and were deprived of the last weeks and months they had expected to have with their families. The impact on carers, and on the bereaved, will last for a long time, she says.
But Jamilla also has another motivation. Having observed vaccine hesitancy in Bradford's South Asian communities, she is keen to be a role model, and to demonstrate that vaccines are safe.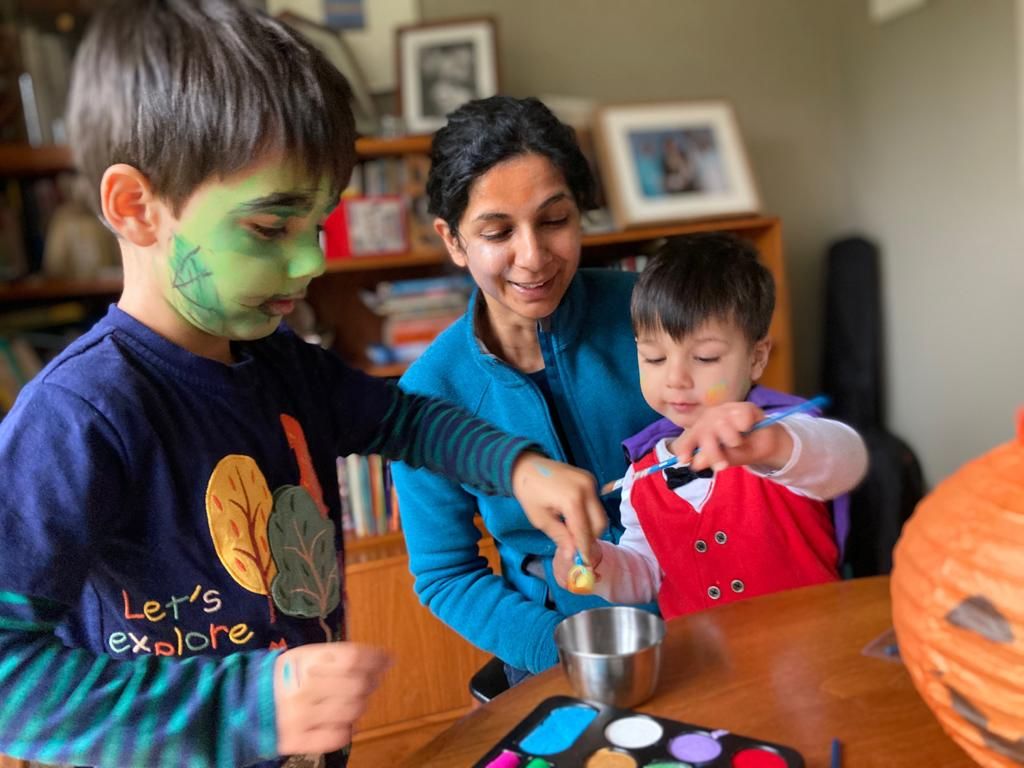 "As a healthcare professional in those communities, people have really looked to us to say, 'Is it safe to have the vaccine?' So it's kind of my way to say, 'Look, I'm not only willing to have the full vaccine, but I'm going to go and be part of this trial, because I trust the scientists.' That did have a big bearing on wanting to be a part of it."
I'm glad to say that none of the three – Alex, Joyce or Jamilla – has shown any serious side-effects. Jamilla felt a bit rough for about 48 hours and took a paracetamol. Joyce too woke up the morning after the jab feeling slightly under the weather, while Alex says he had no side-effects at all.
They and the other recruits will be monitored as the trial continues, and the end result should help to determine whether we all get booster jabs this autumn, and if so, which one.