Parts of Louisiana and Mississippi have been left devastated by Hurricane Ida, which flooded communities, knocked out power lines and littered roads with debris.
Satellite images taken by Maxar on Tuesday show extensive damage along the Gulf Coast and southern Louisiana following the fifth strongest storm to ever hit the US mainland.
Coastal areas have been particularly badly hit, including the small towns of Jean Lafitte, Barataria, and lower Lafitte.https://flo.uri.sh/visualisation/7153033/embed?auto=1
Jean Lafitte Mayor Tim Kerner said the town – 20 miles (32 km) south of New Orleans and outside the city's levee protection system – had suffered "catastrophic" flooding. One estimate suggested 90% of homes had suffered serious damage.
The local police chief said at least 400 people had chosen not to leave ahead of the storm – and dozens needed rescuing from attics and rooftops.
Aerial images show whole neighbourhoods submerged. In other areas gardens and roads were littered with debris.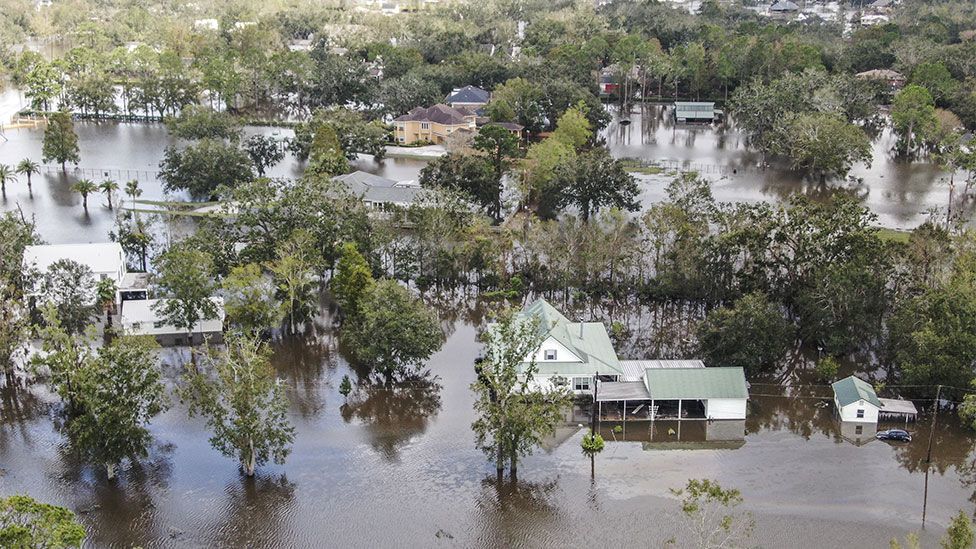 Galliano, on the Gulf Coast, has also been badly affected.
The hurricane passed through the area, flattening trees and ripping apart smaller buildings.https://flo.uri.sh/visualisation/7153710/embed?auto=1
The roof of Lady of the Sea Hospital in the town was blown off in Ida's winds.
Many homes and businesses have also been devastated and boats capsized.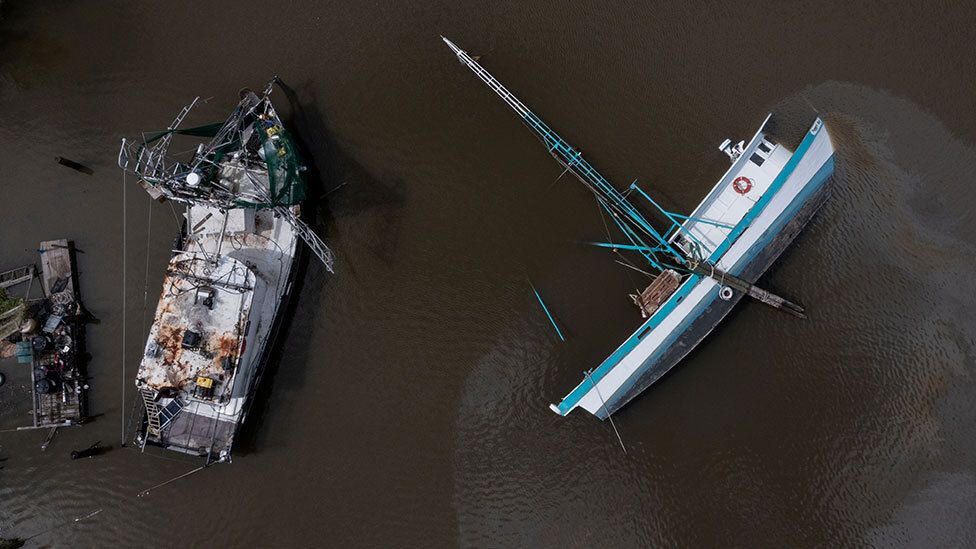 Homes in the town of Laplace, to the west of New Orleans, were also flooded.
Residents told of hours of harsh winds and rising water as the storm blew through.https://flo.uri.sh/visualisation/7153907/embed?auto=1
Images showed streets under water and gardens submerged. Trees and power lines were also brought down.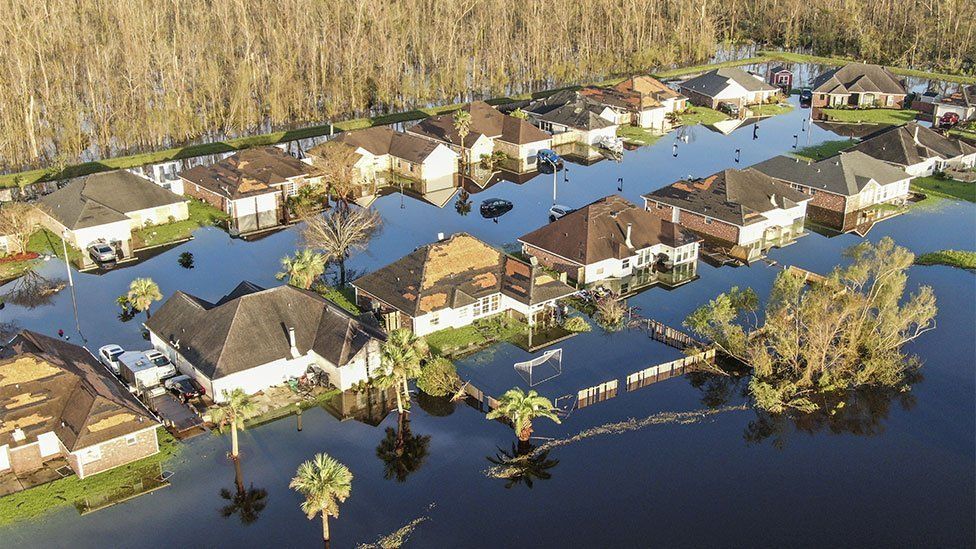 Across the region, many continue to be without power, after the winds downed power lines and other infrastructure.
Night-time imagery from Nasa captured the extent of blackouts across the affected area after the storm, with lights knocked out in many places, including New Orleans.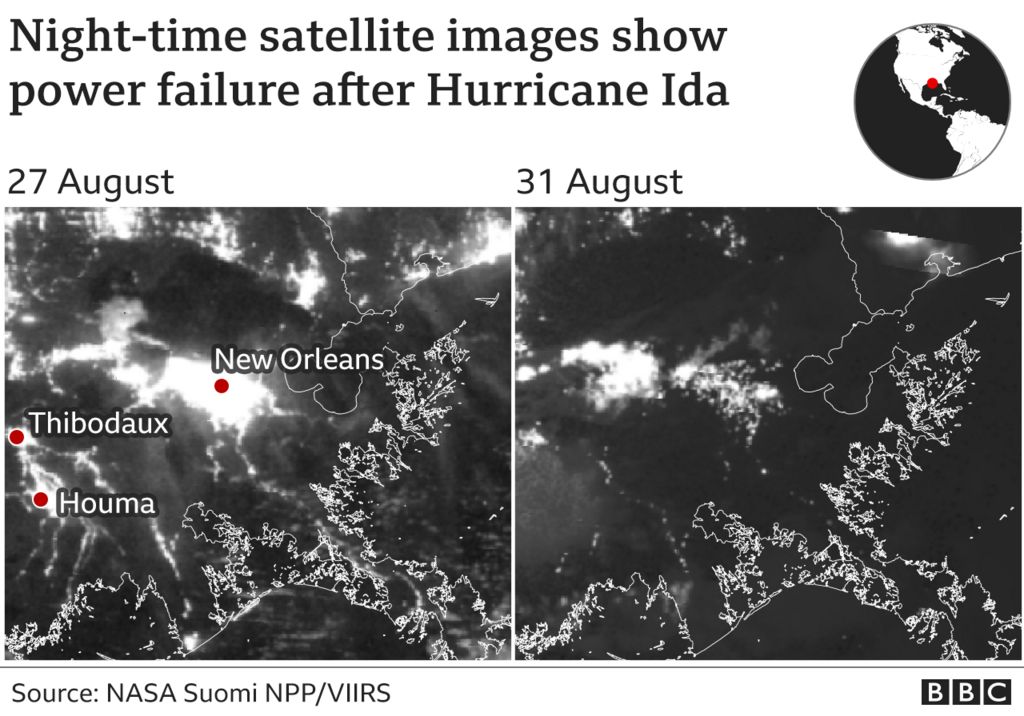 Energy companies say they are working to restore power, but residents are being warned it could take weeks in some areas.
Much of New Orleans has been plunged into darkness, with only emergency lighting seen in many areas.
Hurricane Ida lingered over southern Louisiana for most of 29 August, bringing rainfall and floods before moving north and east into Mississippi and Alabama the following day.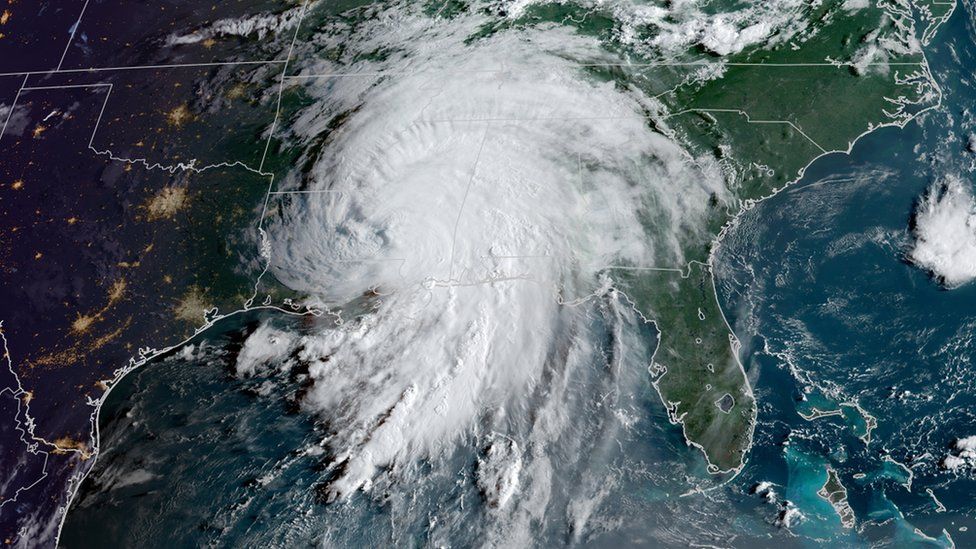 The storm arrived in New Orleans 16 years after Hurricane Katrina followed a similar path in 2005, killing 1,800 people.