Britain has denied Russian reports that its military fired warning shots at a UK destroyer in the Black Sea.
Moscow's defence ministry was quoted as saying that HMS Defender entered Russian territorial waters near Crimea while a patrol ship fired warning shots and a jet dropped bombs in its path.
But Britain's Ministry of Defence (MoD) said no warning shots had been fired at HMS Defender.
It added that the ship was sailing in Ukrainian waters.
British Defence Secretary Ben Wallace said in a statement that HMS Defender was carrying out a "routine transit" and entered an internationally recognised traffic corridor.
"As is routine, Russian vessels shadowed her passage and she was made aware of training exercises in her wider vicinity," he added.
The MoD said the Russians were carrying out a gunnery exercise in the Black Sea and provided prior warning of their activity.
"No shots were directed at HMS Defender and we do not recognise the claim that bombs were dropped in her path," it added.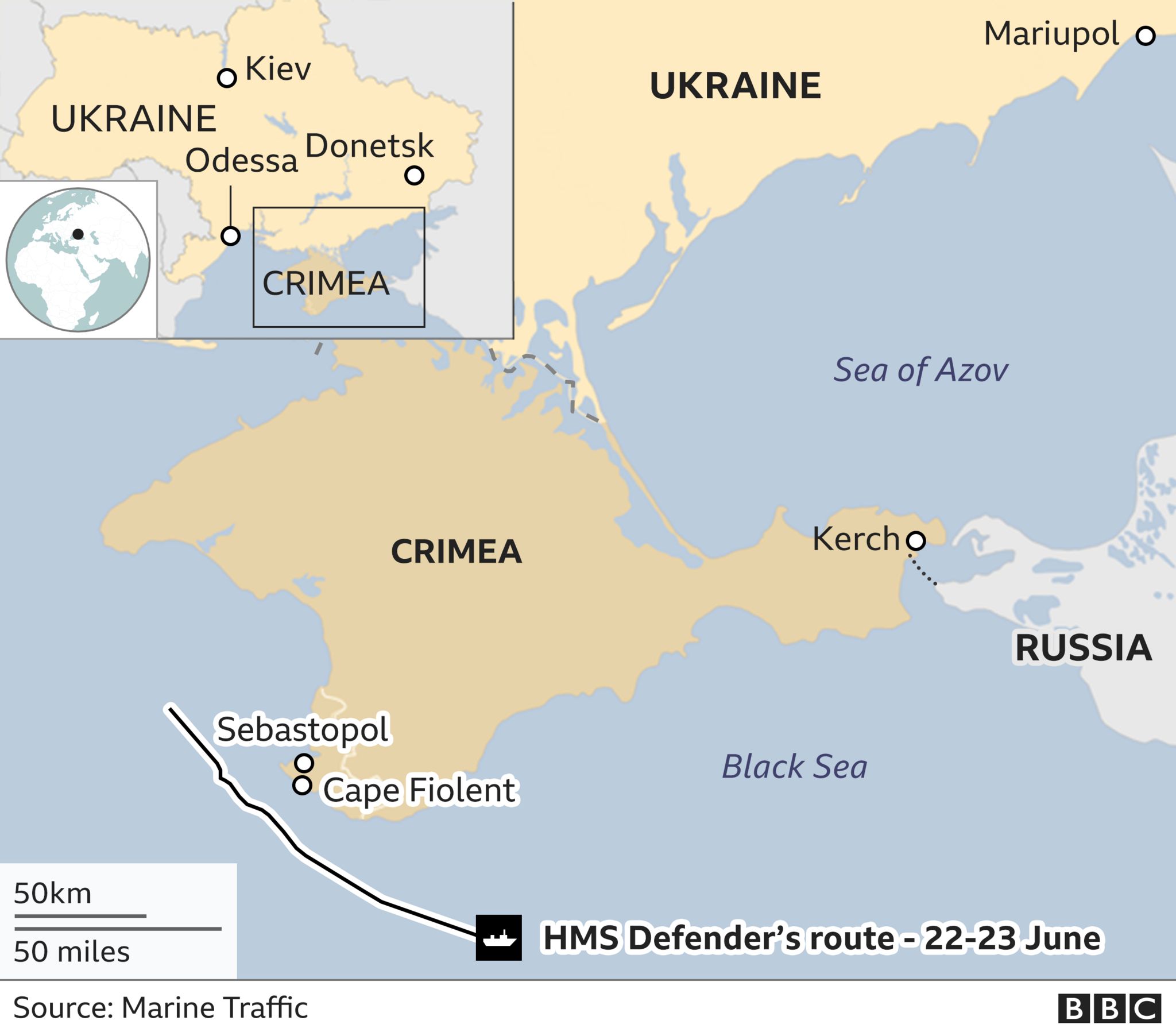 Russia said the incident happened near Cape Fiolent in the south of Crimea and – according to a defence ministry statement to Russian news agencies – claimed the British vessel subsequently changed course.
Russia annexed Crimea from Ukraine in 2014 but this has not been recognised internationally.
The British embassy's defence attaché has been summoned to the Russian defence ministry, Interfax news agency reported.
HMS Defender is a Type 45 destroyer that is part of the UK's Carrier Strike Group. It is carrying out missions in the Black Sea, according to the Royal Navy's website.
The warship was in the southern Ukrainian port of Odessa earlier this week, according to the British embassy in Ukraine. It said the UK and Ukraine had signed an agreement to jointly build warships and construct two naval bases.